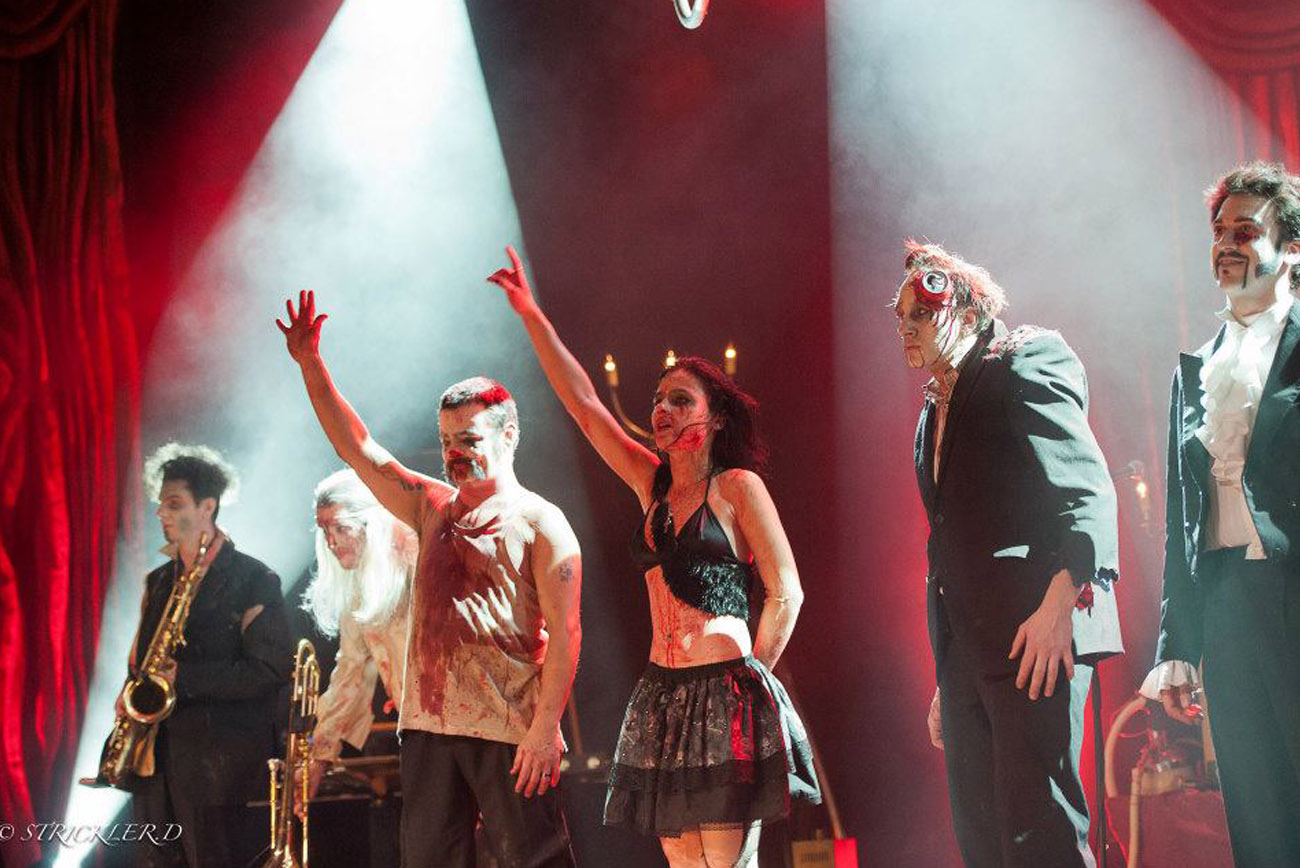 THE Zombie Circus Show … The Tour #2
Encore un édition au Fil à ST Etienne (42) qui c'est bien passé, du monde, du feu, du sang, de la zic, tout les ingrédients était là pour notre potion magique. Donc si vous voulez vous boire une gorgé, je vous offre là galerie de notre show du 16 février 2013:
Vous en voulez encore?!
C'est à Bourg en Bresse (01) pour le Festival « C'est Pas Sérieux » le samedi 4 mai.
Mais aussi le 8 mai au Bleymard (48) NEW, le 18 mai à Davézieux (07) et le 31 août à Chambly (60) NEW!!!!!!