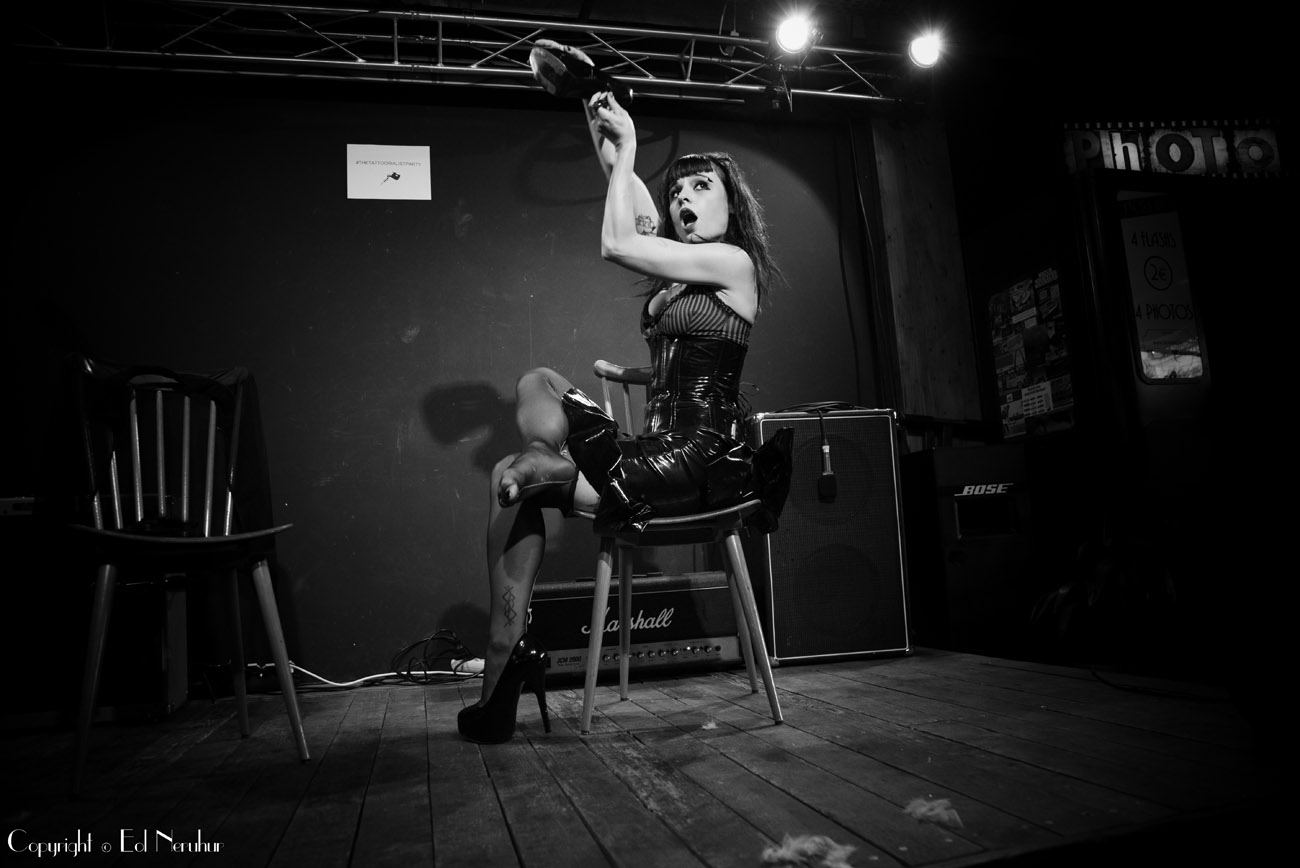 show Tease-Strip à la Soirée The Tattoorialist
Voilà un show que je ne présente plus, ma toute première création pour le concours de Miss Marquis France 2010 qui m'a valu ma victoire, mon « Tease-Strip ». Mais j'ai toujours plaisir à monter sur scène pour vous le faire découvrir de nouveau.
Cette fois c'était pour le dernier jour du « Tour De France des Tatoués » à Paris, le projet fou des The Tattoorialist, un couple d'amis qui veulent faire découvrir le plus simplement le monde du tatouage à tout le monde. Après avoir parcouru quelques grandes villes de France (Lyon, Nantes, Marseille, Clermont Ferrrand…), ils ont fini à Paris au bistrop gourmand « Les Petites Gouttes » dans le 18ème. J'ai eu donc le droit de monter sur scène devant des gens à table, un peu étrange mais bonne expérience, et pour ceux qui se trouvaient en terrasse et qui ont loupé le début, tant pis pour eux…
Et en plus de ça, je suis présente dans leur dernier livre « Street Tattoo, Le Tour De France des Tatoués« , vu que je me suis fait shootée dans ma ville, Lyon. Puis il y a plein de goodies super sympa aussi. Oui un peu de pub, mais de la bonne.
Photos : Eol Neruhur
Styliste : Cyber Kawaï Creation